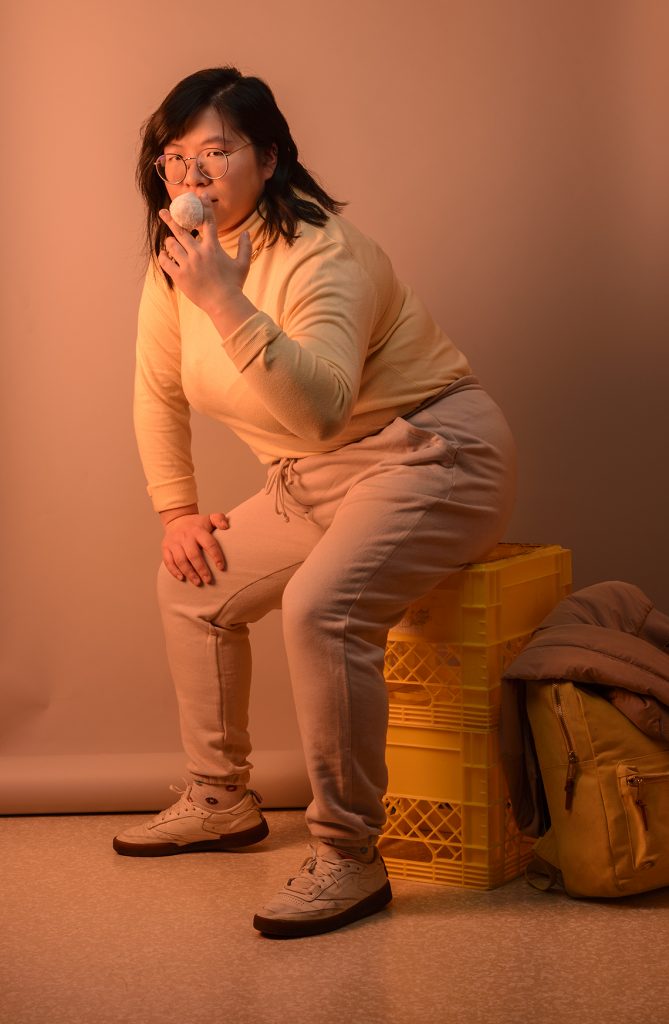 Teresa Tam is an artist from and based in Calgary, Canada.
My practice utilizes spaces and experiences that are familiar and then alter them into something a bit foreign through re-interpreting and re-creating. My projects are developed to include and emphasize visitor interactions as integral components to the themes of the work. These themes touch upon alienation, identity, belonging and the position of an individual within a community – particularly in the perspective of a 2nd generation Chinese Canadian. I specialize in digital platforms, functional installations and body-based exchanges and objects.
Recent shows include EMMEDIA's Particle + Wave Festival, M:ST 9, WRECK CITY, IKG LIVE 2, The New Gallery, and Stride Gallery. A resident in the upcoming Calgary Chinatown Artist Residency co-hosted by The New Gallery and City of Calgary.
Co-runs Yolkless Press with Areum Kim 🙂